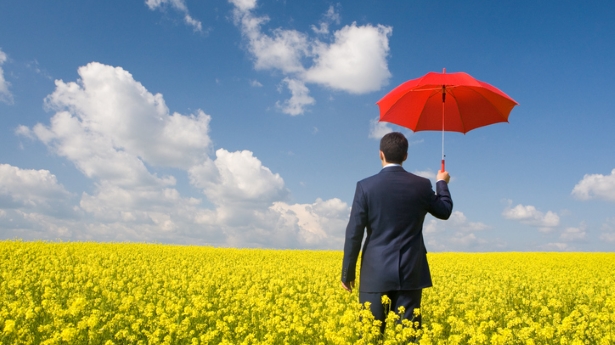 How do contractors use umbrella companies?
So, you are ready to start contracting, have a contract offer, and have decided that using an umbrella company is the best starting route for you. What do you do next?
Well, it's very simple, and everything can be handled and set up for you by your chosen provider.
The five main steps to getting started are:
Choose an umbrella company
Inform your agent
Sign contract paperwork
Supply bank and tax details
Start contracting!
Umbrella companies will ask you to sign their own standard contract between yourself as an individual employee and themselves. This contract will specify the terms and conditions of the umbrella company service under which you agree to work and be paid.
Why do contractors use umbrella companies?
The main advantages for using an umbrella are:
Avoids hassle of running a limited company.
No need to be involved with running software, VAT returns, payroll matters, company accounts, taxation, etc.
For short term contractors, a main advantage is not having the costly process of forming a company and then arranging for it to be dissolved.
Umbrella companies actually employ their contractors, and will therefore hold back a proportion of the contractors money to cover holiday pay, etc., with a view to paying out at a later date.
It is important to clarify in advance, exactly when you will be paid and whether any monies will be retained for whatever reason.
How do you choose a good umbrella company?
Most agencies will recommend an umbrella company. These are usually judged on the quality of service the umbrella company offers both the agency and the contractor. The agency is looking for hassle free options.
Some agencies have fixed policies (preferred supplier lists) for recommendations whilst some agents have "commercial arrangements" with umbrellas. There is no harm in asking the agency why they recommend a particular umbrella company.
The important aspects to consider are:
Are they tax compliant (avoid 'schemes' at all costs)
Speed of processing payments
Can they offer an expenses model (if claimable)
What are the fees?
Are they experienced?
Anybody can set themselves up as an umbrella company, without any experience or qualifications, so it is important to know exactly who you are trusting to handle your hard earned money. Most of the quality umbrella schemes are run by qualified accountants.
Our top umbrella guides
All of our umbrella guides
Choosing and setting up under an umbrella company
Choosing an umbrella services company
This guides explains the many factors to consider when choosing an umbrella company. Follow our advice to get the best.
Joining a contractor umbrella scheme - 5 simple steps
Decided to use an umbrella provider? This short guide explains the five simple steps to take to get started. Find out more
Does choice of umbrella significantly affect take home pay?
Does it make any significant difference which umbrella company you choose in terms of final take home pay after tax?
How do umbrellas calculate contractors' national insurance
When contracting inside, employer's National Insurance contributions are calculated on the gross income billed to the client.
Can a recruitment agency force contractors to use its affiliated umbrella company?
Agencies sometimes try to insist on contractors using their recommended umbrella companies, but not always in the interest of their contractors.
Umbrella contractors and emergency tax codes
Contractors new to an umbrella company can pay more tax than they need to, but this does not have to be the case, as Derek Kelly of Parasol explains.
Contractors can check their PAYE umbrella company is financially sound – here's how
Rob Crossland of Parasol explains how contractors can check that their umbrella company is safe to use and won't leave them out of pocket.
Contractor umbrella companies: find true costs with ContractorCalculator's checklist
Contractors can use our umbrella solutions provider checklist to help them ask the right questions when choosing a service provider
Counting the true cost of a contractor umbrella company – contractor checklist
Contractors can use Contractor Calculator's checklist to spot the hidden costs in advertised umbrella company fees.
Best umbrella company – 10 tips for contractors to choose
Contractors caught and unsure of how long they will be contracting could find a PAYE umbrella company solution is their best option.
Umbrella companies, IR35 compliance & HMRC approval – contractors should be cautious
You should beware of umbrellas claiming compliance, HMRC approval & special dispensations.
Pension auto-enrolment for umbrella company contractors explained
Contractors working via umbrella companies will be automatically enrolled into a pension scheme but can opt out, explains Parasol's MD Derek Kelly.
Contractor guide to understanding umbrella company payslips
Contractors receiving their first umbrella company payslip may benefit from help to understand the calculations, says Chris Futcher of Pulse Umbrella.
Expenses and dispensation
Umbrellas, HMRC, and dispensation agreements
How HMRC views umbrella companies and an explanation of dispensation agreements
Dispensation and why contractors cannot claim expenses without receipts
Explains the Inland Revenue expenses rules, what an Inland Revenue Dispensation agreement means, and why you cannot claim without receipts.
Can contractors claim expenses without receipts?
Contractors often ask how much expenses can be claimed and whether these expenses need receipts?
Why won't my umbrella let me claim expenses during my notice?
Parasol's Rob Crossland explains that different expenses rules come into play when an umbrella contractor gives notice, over-riding the 24-month rule.
Contractor guide to the VAT treatment of umbrella expenses incurred in the Eurozone
VAT treatment of umbrella company contractors' expenses in euros shouldn't leave contractors out of pocket, explains Rob Crossland of Parasol.
How umbrella company contractors can calculate their holiday entitlements and pay
Umbrella company contractors can work out their holiday entitlement using a standard calculation, explains Pulse Umbrella Group's Chris Futcher.
How umbrella company contractors calculate holiday pay when on maternity leave
Umbrella contractors can find claiming holiday pay on maternity leave complex, but it does not have to be, says Pulse Umbrella Group's Chris Futcher.
Umbrella contractors can still claim travel and subsistence – here's how
Umbrella contractors can continue to claim T&S expenses without making excessive admin demands of their firms, thanks to a new SDC testing solution.
Contractor T&S changes: Who is liable for unpaid tax and NICs?
Umbrella companies needn't worry about incurring tax for falsely processing T&S expenses for contractors, thanks to a new SDC testing solution.
Umbrella companies – the three main tax models available for contractors
The Contractor umbrella market is segmenting in response to recent changes in legislation with three main models now being used.
Umbrella contractors can't open limited companies to claim T&S relief
Umbrella companies don't have to consider adopting risky operating models to continue processing contractor T&S, thanks to a new SDC testing solution.
Moving: Umbrella to Ltd Company
Reasons and practicalities of moving from an umbrella to a limited company
Discusses the reasons and steps to take to move from an umbrella arrangement to a limited company.
Setting up a limited company
This article discusses the practicalities of setting up your own limited company to use as a payment structure whilst contracting.
IR35 issues
Umbrella companies and IR35
Explains whether it can be avoided using an umbrella scheme.
Moving: Ltd Company to Umbrella
Moving from a limited company to an umbrella: reasons and practicalities.
Had enough of running your limited company? Find out why some contractors prefer to use an umbrella.
Closing down your contracting limited company
Discusses the steps to close down your limited company
Making your contracting limited company dormant
How to make a limited company dormant and the responsibilities whilst it is dormant.
Do I have to pay employers and employees NI when using an umbrella?
Do you have to pay employers NI out of your contracting income? The answer is yes or no, depending on IR35 status and public/private sector working.
Changing your contractor umbrella company
Contractors may decide to change their umbrella company for a variety of reasons. As Rob Crossland from Parasol explains, contractors should be aware of the implications and plan their move accordingly.
Umbrella Interviews
Interview with umbrella company parasol it
Interview with Rob Crossland, Service Director of Parasol IT Plc about his umbrella company and the practicalities and benefits of moving to an umbrella solution.
What is an umbrella company?
Limited company or umbrella – how to choose the best payment option
Key differences explained. Learn the pros and cons of each payment option and decide which one is best for starting your contracting career.
What are umbrella schemes for contractors?
Explains what umbrella companies are and how contractors use them.
What is a PAYE umbrella company?
Learn how a PAYE umbrella model works. It's simple, quick, and you can be up and running within a day. Find out more.
Contractor umbrella companies and their contractors' employment rights
Contractors who work through an umbrella company can have the same employment rights as permanent employees, confirms Derek Kelly of Parasol.
Umbrella companies: Common questions and issues explained
Contractors like to stay on top of their careers but can be misinformed. Lesley Sweetman from Parasol exposes the top myths about umbrella companies.
What contractors should do if their umbrella company goes bust
Contractors must protect themselves up front and move on if their umbrella company goes bust, say Parasol's Rob Crossland and ClearSky's Derek Kelly.
What is a PEO umbrella company?
PEO umbrellas offer the best solution to the challenges posed by changes to taxation of 'inside IR35' contractors under the Off-Payroll legislation.
What is the joint employment model for engaging contractors?
Joint employment is a model available to agencies and hirers but shouldn't be considered a quick fix for compliance challenges posed by Off-Payroll.