As the leading UK website for contractors and freelancers ContractorCalculator's marketing and advertising solutions can bring you:
Over 100,000 monthly unique visitors [See our traffic reports]
Tightly focused, cash-rich audience that needs your products and services
Flexible marketing options to suit your budget and campaigns
Proven brand penetration – helping your brand be seen as a 'player' or leader
Demonstrable return on your marketing investment
Your window on the world of contractors
Advertising clients who have chosen us to deliver their marketing message to our contractor and freelancer audience include some of the biggest service brands in the contractor and freelance sector, among them:
IPSE (formerly PCG)
Parasol Group
Clear Sky Accounting
Hiscox Insurance
Qdos Consulting
We maintain our loyal readership base by publishing professionally researched and written editorial and content, which includes:
A comprehensive range of essential online financial, salary and tax calculators
A high quality daily news service from a professional editorial team
Expert commentary and analysis from industry and sector leaders
More than 1,000 online articles and guides suitable for beginners and veterans
Access to leading contractor services
ContractorCalculator is privately owned and was founded by CEO, and former IT contractor, Dave Chaplin, author of the definitive industry reference book about contracting The Contractors' Handbook: the expert guide for UK contractors and freelancers. Private ownership and a professional editorial team, ensures our editorial independence and complete transparency for readers and advertisers alike.
To find out how we can deliver your marketing message to an audience of over 100,000 contractors and freelancers, request your media pack, including your free guide to online marketing.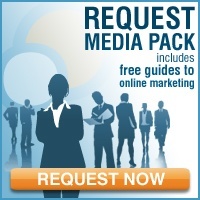 Contractor Calculator, the UK's authority on contracting serves a readership of over 100,000 visitors per month [See our traffic reports] made up of contractors from IT, telecoms, engineering, oil, gas, energy, and other sectors. Online since 1999, we publish thousands of articles, guides, analysis and expert commentary together with our financial tools and tax calculators