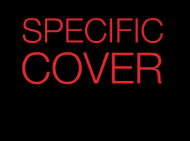 For more than a decade Hiscox have offered specialist professional indemnity insurance to IT companies. Their understanding of your industry is why they provide broader protection than many standard professional indemnity policies.
The Hiscox professional indemnity insurance policy for IT consultants and suppliers can help protect your business if claims are brought against you by a client because of problems with work you have done for them. It is available for IT consultants, contractors and trainers.
Why choose Hiscox IT Consultants Professional Indemnity Insurance?
You will be covered for:
unintentional breach of a written contract to supply software or hardware. In our experience, breach of contract is one of the most common insurance claims in your industry, which is why we cover it as standard
the supply of 'deliverables' like software or hardware
negligence; where you have failed in your duty of care to a client, perhaps giving incorrect advice or making a mistake in your work
any civil liability; this means that if a claim occurs because of your business activity for a client and we haven't specifically excluded it, it's covered
infringement of intellectual property rights like copyright or trademark

Making your life simpler
You also benefit from:
Online quotations and purchase; download your documents straight away
Additional options: Public and Employer's liability, Office Insurance, Legal expenses, and more
Flexible payments: interest-free monthly, quarterly or annual direct debit payments
Continuous policies means there are no lengthly forms to complete to renew each year – you just need to review your current cover and advise us if you needs have changed.
Commercial and Legal helpline – Free advice on contract, employment and other business matters
Policies start from around £15.40 per month for £25,000 of cover (depending on your turnover) however you can choose to insure for up to £2 million at a maximum turnover level of £750,000. If your turnover is higher than £750,000, please contact us on 0845 213 8900 for a bespoke quotation over the phone.
With our specific cover that you can tailor to your industry, you know exactly what you're paying for.

Policies are underwritten by Hiscox Underwriting Ltd on behalf of Hiscox Insurance Company Ltd, both of which are authorised and regulated by the Financial Services Authority.