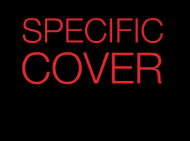 Introduction
Being a contractor carries financial risk and contracting carries certain obligations and legal responsibilities.
Clients can claim against you for mistakes you make that cost them financially. Whilst this is rare, claims against contractors are made and can be very expensive.
More importantly, the vast majority of clients legally require that you are covered before accepting your contract.
Important factors to consider:
Clients have a legal recourse at law to claim for mistakes/negligence by contractors.
In most cases an agency contract will not protect you.
The majority of clients legally require you to have some level of Professional Indemnity Insurance, which supports your independent status.
Office Insurance provides expenses cover to legally defend or pursue your rights, and liability insurance which protects damage to both your own and clients property or equipment.
Having insurances fully protects you and provides you with peace of mind.
Options and policies?
There are a range of insurance options together with the following policies to protect contractors: