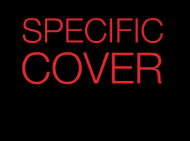 The Hiscox professional indemnity policy for marketing and media professionals is tailored towards professionals working in marketing, media, advertising, consultancy, business development and market research.
The simplest mistakes can be the most damaging. Marketing, media, advertising and communications professionals are particularly vulnerable to claims of negligence for simple errors such as a typo or mismatched Pantones. At Hiscox, they understand mistakes such as these can happen to anyone, no matter how experienced you may be.
The Hiscox professional indemnity policy for marketing and media professionals can help protect you if claims are brought against you by a client because of problems with work you have done for them.
Why choose Hiscox Marketing and Media Professional Indemnity Insurance?
You will be covered for:
negligence; where you have failed in your duty of care to a client, perhaps giving incorrect advice or making a mistake in your work
claims arising out of infringement of a third-party's intellectual property rights in their own marketing material
damage limitation – we may be able to help you minimise a problem with your work, possibly even before your customer becomes aware of it
client documents that are lost, stolen or damaged in your care, including data

Making your life simpler
You also benefit from:
Online quotations and purchase; download your documents straight away
Additional options: Public and Employer's liability, Office Insurance, Legal expenses, and more
Flexible payments: interest-free monthly, quarterly or annual direct debit payments
Continuous policies means there are no lengthly forms to complete to renew each year – you just need to review your current cover and advise us if you needs have changed.
Commercial and Legal helpline – Free advice on contract, employment and other business matters
Policies start from around £15.40 per month for £25,000 of cover (depending on your turnover) however you can choose to insure for up to £2 million at a maximum turnover level of £750,000. If your turnover is higher than £750,000, please contact us on 0845 213 8900 for a bespoke quotation over the phone.
With our specific cover that you can tailor to your industry, you know exactly what you're paying for.

Policies are underwritten by Hiscox Underwriting Ltd on behalf of Hiscox Insurance Company Ltd, both of which are authorised and regulated by the Financial Services Authority.