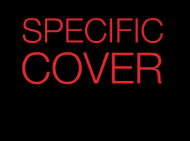 Q: What is professional indemnity?
Professional indemnity insurance protects your business against claims made by dissatisfied clients. It will cover your business for the cost of defending any allegations or claims for negligence or breech of duty or care for products or services it has provided. The level of cover you choose can be used to either pay damages awarded against you, cover defence costs (or both) and can in some circumstances be used to 'fix' a problem if it will avoid a larger claim being made.
Hiscox provide tailored protection with industry specific cover. For example IT consultants are at a greater risk of breaching contracts with their clients due to the technical nature of the goods and services they supply. One bug in a new piece of software can result in delaying final delivery dates and subsequently expose the business to a breech of contract claim.
Q: As a self-employed / Limited Company business what types of Insurance cover are compulsory?
It is advisable to consider all elements of insurance to protect you from a variety of risks within your market. If you employ any staff, you are required by law to have Employers' liability insurance. The only exemptions are Limited companies where the owner is the sole employee and unincorporated family businesses where all employees are closely related.
Professional indemnity and Public liability are often required by your customers under contract.
Q: How long does it take to arrange cover?
You can get a quote online in under 60 seconds. We provide a full breakdown of the premium for each cover, provide policy summaries and clearly list excesses.
If you're happy with the quote, you can buy online and download your personalised policy documentation in minutes (we are the only insurer currently offering this service).
You also have the option to call us for a quote – the number is 0845 213 8900.
Q: Are all Businesses Eligabile
These policies are available to UK businesses only.
For Professional indemnity, the maximum turnover we can insure online is £300,000. If your turnover is higher, please call us on 0845 213 8900 for a bespoke quote.
For Office cover, we can insure businesses with a turnover of up to £2 million online. If your turnover is higher, please call us on 0845 213 8900 for a bespoke quote.
Q: Who provides the insurance and how can you be so competitive?
Insurance is underwritten by Hiscox Insurance Company Limited, who is authorised and registered by the Financial Services Authority.
Q: How can I pay for this insurance?
By interest-free direct debit. Choose from monthly, quarterly or annually.
Q: What happens when the Insurance is due to be renewed?
The policies are continuous, which means they automatically renew. You will be sent a letter with your company details to check. You only need to send this back or contact us if your situation has changed e.g. your turnover/fee income has increased.
Q: What happens if I have to make a claim under the Insurance Policy?
Please contact our dedicated Claims Department either by email at hicliability.claims@hiscox.com or by telephone on 0845 213 8899. Do remember to call us as soon as you think you might have a problem, we may be able to help you, before your client becomes aware.
Q: How do I find out the terms and conditions of each type of insurance policy?
We provide a policy summary for each cover when we provide you with your quote which is a plain english overview of the cover listing key benefits, exclusions, claims service information and how to cancel your policy.
We also provide sample policy wordings which can be downloaded from the document centre on our website.
Q: How do I cancel or vary the terms of cover?
Simply call us on 0845 213 8899.
Q: Professional Indemnity: What is Retroactive cover?
This cover provides extra protection for work your business carried out prior to the policy inception date. Unless you specifically request retroactive cover (and provide us with a date to 'back-date' your cover to), the policy will only cover work carried out from the inception date of your policy.
The reasons you may want to back date your cover are:
to ensure that you're covered for work and contracts you have previously entered, or are currently engaged in, and
because it could be many months or even years before you are aware of a potential claim arising from work carried out in the past. For example, it might be some time before your client realises they are unhappy with the service you provided.